North Brabant, the best place for the best food
---
Living the good life
With no fewer than 21 Michelin stars, a leading European food sector and a rich tradition of creators and cooks of delicious and sustainable food, we have plenty to be proud of. And we would love to share that with you. Visit scrumptious food events, receive a warm welcome in one of our top restaurants, discover the many food spots and experience all kinds of exciting food concepts and the specialties and flavours of North Brabant. In short: Good food in North Brabant
The people of North Brabant love life
The people of North Brabant love to have fun, eat well and spend time together. Come and taste the local traditional products, have a drink on a pavement cafe or enjoy a sumptuous culinary dinner. Experience the hospitality of Brabant, you are more than welcome!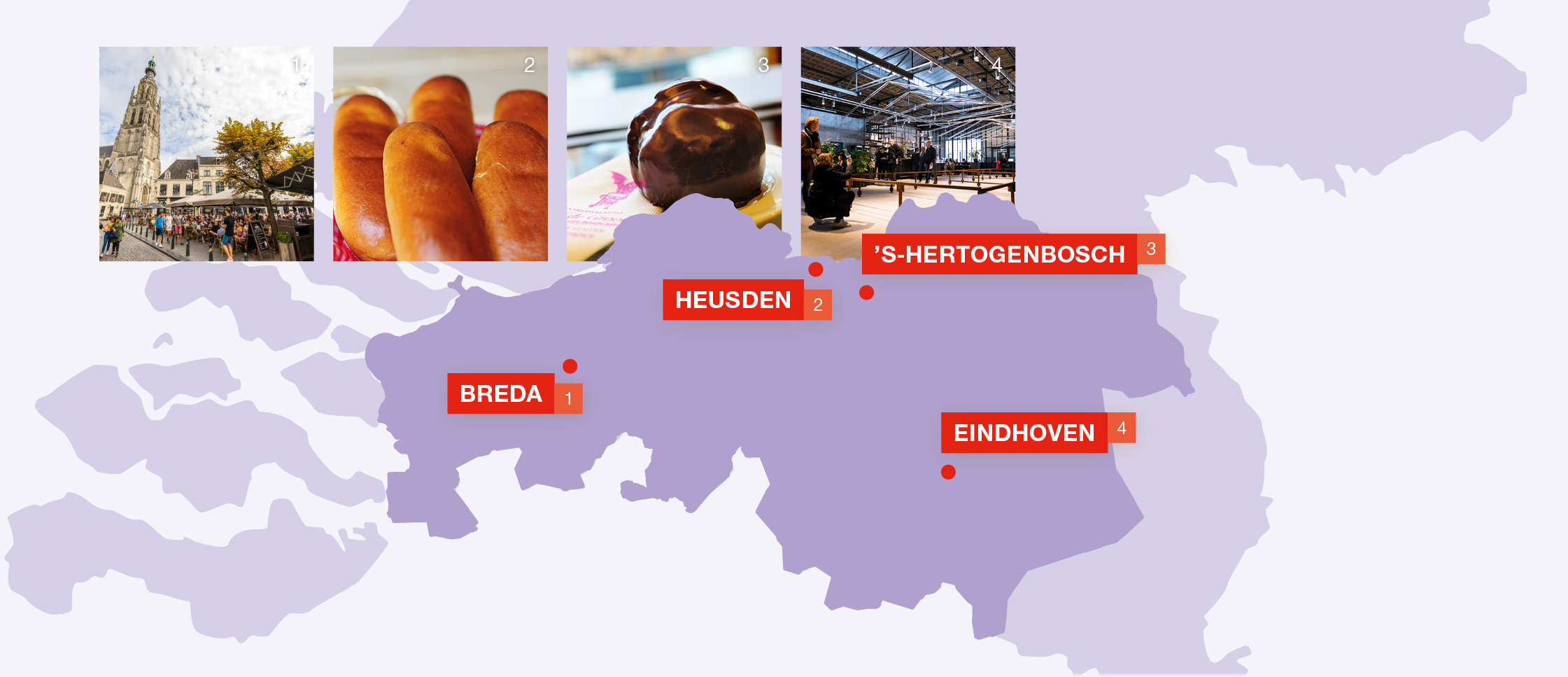 De Lindenhof (2 stars)
Nuenen
Auberge du Bonheur
Tilburg
Down Town Gourmet Market
Eindhoven
A wonderful night's sleep
In a city centre, in the countryside, near well-connected roads, in a holiday park or in a Safari Resort: sleep where you want to sleep. It's all possible in North Brabant!
Safari Resort Beekse Bergen
---
Hilvarenbeek
Inntel Art Hotels
---
Eindhoven
Efteling Loonsche Land
---
Kaatsheuvel